So you want to turn your pond into the perfect habitat for trophy bass?
That's great!
There is a ton of great information all over our blog to help you out. We've got information on which habitat to choose, how bass genetics affect your pond and even how to create a steady supply of bluegill.
Don't be overwhelmed by the sheer amount of content out there.
If you take one thing at a time and develop a plan of attack you can be a habitat expert in no time.
To get you started we put together an infographic for anyone who is looking to start a trophy bass pond this summer.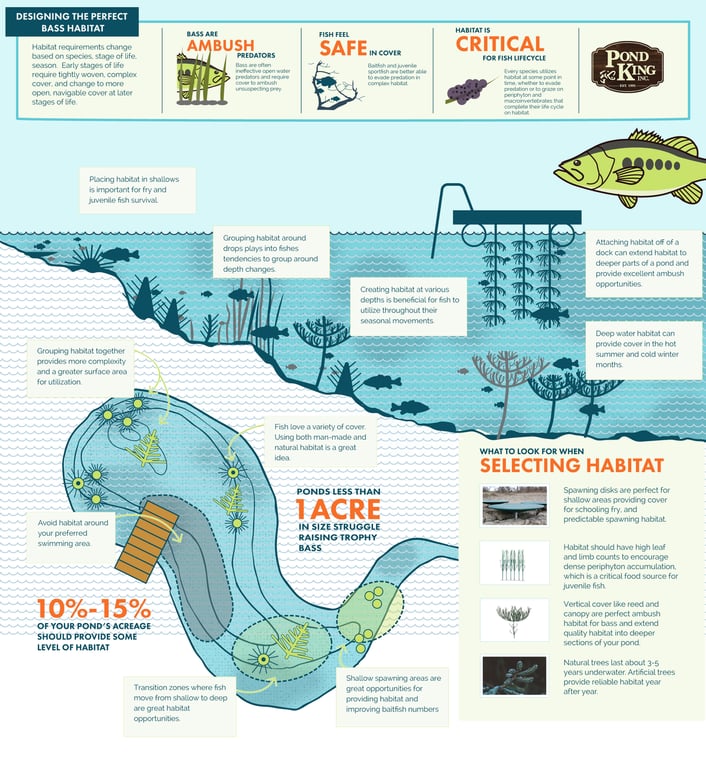 (click on image to magnify)
Now that you're familiar with what goes into making a great bass pond be sure to check out our amazing pond habitat blog post.