Are you thinking about stocking your pond? Pond King offers several different Fish Stocking Packages that take the guesswork out of selecting the right species and size of fish to put in your pond to accomplish your goals.
Stocking Your Pond with Fish
The day you stock your newly built pond is one of the happiest days you will associate with your new fishery, second only to the day you catch the first fish out of it. But which species and what sizes of fish should you stock in your new pond? How many of each species do you need? Are you trying to create a Trophy Bass fishery or are you looking to create a more diverse fishery? These are the key aspects you need to consider before ordering your fish, otherwise you could be wasting a lot of time and money to never really reach your fishery goals.
Fish Stocking Made Easy
Here at Pond King we have worked hard to put together a variety of stocking packages that makes the process of deciding what route you want to go when it comes to stocking your pond a bit easier. Whether you have a small stock pond that stays muddy or you have a large impoundment and are looking to produce some true trophy Bass, we have a plan. The fish that make up these varying packages are all of the correct size and quantities to be stocked at the same time without the fear of understocking or immediate predation. All of our packages come either with Fathead Minnows or Golden Shiners to provide your game fish with a forage resource that is immediately available to them to help allow the Bluegill and Sunfish population to spawn and become established.
Pond King's Fish Stocking Packages
Our stocking packages including prices (excluding delivery charges) and quantities can be found on our website, but here is a general breakdown of the inspiration behind each package:
Catfish/ Hybrid Bluegill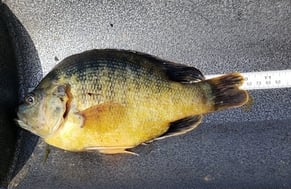 This package is designed for the small 1 acre and under livestock tanks, or for larger ponds that have issues with turbidity. The Hybrid Bluegill and Channel Catfish have a reduced spawning potential, which helps to prevent over population and stunting. Both of these species exhibit excellent growth rates and the Hybrid Bluegill have a mouth large enough to be caught on small jigs or spoons.
Gamefish Combination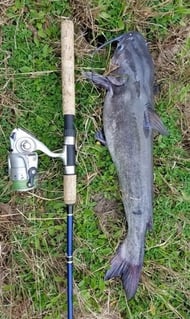 Having a little bit of everything for everyone, our gamefish combination package is designed to recreate the experience of going to the lake there in your backyard. Having all of the major gamefish included you can focus on catching that trophy Bass by day and then switch gears and catch Catfish and Crappie for supper.
Trophy Bass Mix 1
If you are looking to reduce the initial cost of stocking your new pond and have some patience to allow these fish to grow then this is the stocking option for you. This option includes an increased number of individuals that helps establish a solid population of both Bass and forage species in your fishery. Give these fish a couple of seasons and you'll be in for a fight.
Trophy Bass Mix 2
Our Trophy Bass Mix 2 includes everything you need to start fishing within a couple months of stocking them. These larger fish are more mature and are coming to your pond hungry. With the stocking of advanced fish, you are able to reduce the amount of time between stocking and producing quality Bass any angler would be proud to catch.
Trophy Bass Mix 3
Our Trophy Bass Mix 3 was created with the intention of being able to stock your pond on Monday and be ready to start catching fish on Tuesday. The Bass in this option are feed trained. Meaning the hatchery feeds them a high protein fish feed to grow these fish to maturity, so you will need to provide a floating fish feed until they become accustomed to your fishery. These adult fish come straight from the hatchery ready to kick start your pond and are the quickest option for you to have an established fishery.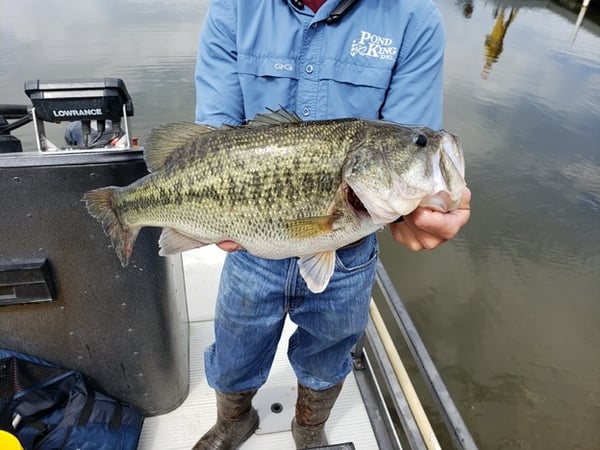 As noted, all of these packages are designed with the correct sizes and quantities to be stocked at the same time. These packages are based on a 1-acre pond, making it easy for both you and us to calculate the amount of fish you need for your pond. For example: if you have a 2.5-acre pond, multiply the quantities by 2.5, a 5-acre pond, multiply by 5.
These packages make it easy to stock a brand new pond or a newly renovated fishery, but what if you have a body of water that already has mature fish in it? We can help with that as well. It is not quite as easy to come up with packages to stock in a pre-existing fishery, so the best thing to do is contact us, by email or phone, and we can discuss the health of your fishery and the goals you are looking to achieve. Once we have this baseline, we can make recommendations on improving the forage community of your pond or introducing new genetics that will help to improve the growth rates and size capabilities of your Bass. For the most accurate baseline, you may want to think about an Electrofishing Survey.
Pond King's Pond Stocking Service Area
Fish stocking is limited by geography: we do not ship via UPS or FedEx, and even with proper aeration/oxygen, fish can only handle being transported for so long. We have special fish delivery trucks that allow us to keep the fish areated, but even then, there is a limit to how far we can deliver. Ambient temperature is another factor to consider when shipping fish. Below is a map of Pond King's fish delivery service area showing the minimum fish order you'd need to place to qualify for delivery (delivery rates shown below). For smaller orders, you can come to the fish barn yourself to pick up your fish (Fish Pricing). We'll bag them with water and air for transportation, good for a couple to three hours. Our fish inventory changes daily so make sure to call before coming!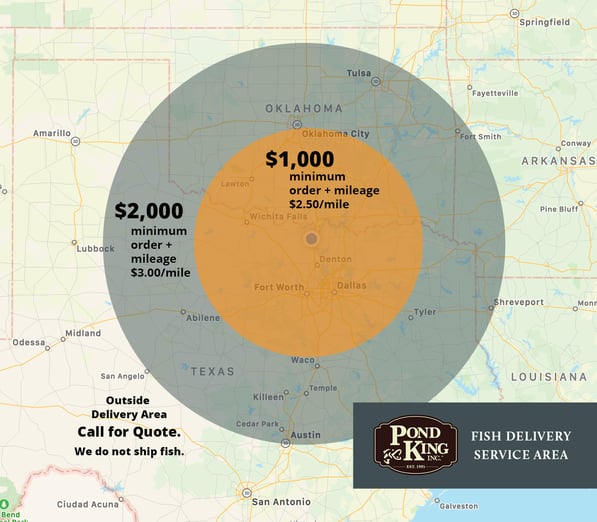 If you have any more questions regarding our stocking packages or would like to discuss stocking a pre-existing fishery feel free to contact me anytime at garrett@pondking.com.
See y'all down at the pond.