Duck blind placement is an important decision when it comes to the success you'll have hunting this season. But it doesn't have to be a difficult decision if you apply a little forethought, some common sense, and a basic understanding of the species you're hunting.

Where you are going to place your duck blind is mostly dependent on the species of duck you are going to hunt. And, typically, the deciding factor on which duck to hunt is based on which species of duck you like to eat. I'm not a big fan of the taste of "divers," ducks like bluebills or canvasbacks. Because they are carnivorous, they have a fishy flavor that I can't abide. Teal are delicious, but the season is short, and I never seem able to make the time. So I'm going to focus on blind placement for mallards and wood ducks. In my opinion, these are some of the tastiest waterfowl as well as being a good challenge to hunt.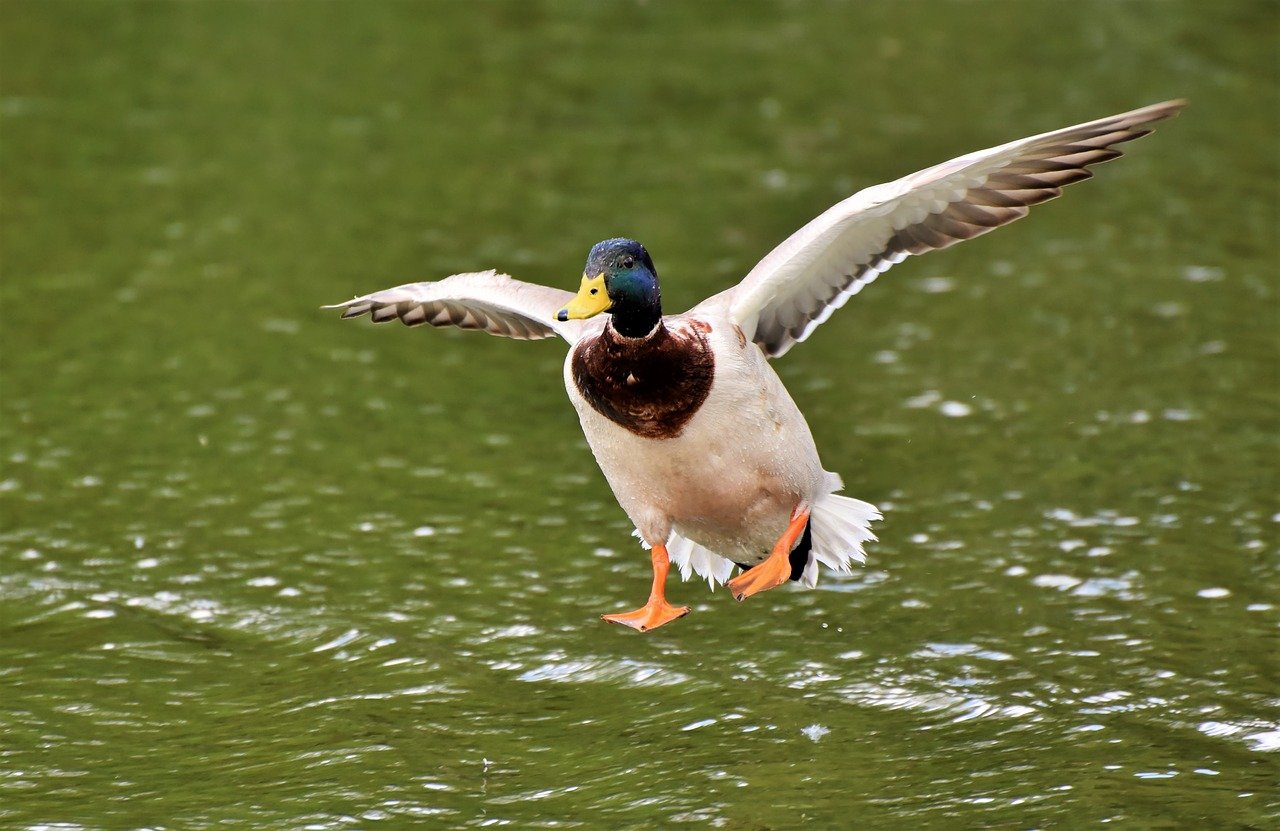 The regular season for High Plains Mallard Management Unit opens on November 1. Hunting public lands or water is logistically more complicated than hunting on private property, so for now, let's talk about where to put your duck blind on a private pond or lake. If this describes your situation and you've already optimized your pond to attract waterfowl, you can start thinking about blind placement as late mid- to late-October.
Assess your pond's profile to identify blind placement options.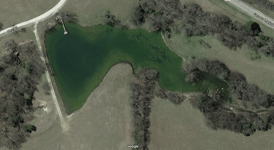 The first thing you should do is assess your pond's profile. Specifically, look for coves where wood ducks and mallards will find forage, like small aquatic plants collecting on the surface. An inlet like this may be the ideal place for your duck blind, but there are few other factors you'll need to consider first.
The prevailing wind will influence where you put your duck blind.
Ducks prefer to land flying headlong into the wind. It makes it easier for them to "cup-up" and set themselves down on the water. So, once you've scouted out where the ducks are most likely to land, you need to find a way to orient your blind so the wind will be at your back when they do so. Check the weather for about a week to ten days before the season starts to identify the prevailing wind pattern and orient your blind accordingly. That way, there will be a brief moment when your target will seem almost stationary, allowing you to take your shot.
Put your duck blind where the sun will be in your favor.
Another consideration when deciding where to place your duck blind is where the sun will be when you are hunting. In a perfect world, I would orient my duck blind so the wind is at my back, and the sun is rising somewhere behind me. I don't need to be facing directly west, but if the sun can be in the ducks' eye and not mine when they are landing, that is an edge I'll take.
Optimize your duck blind position.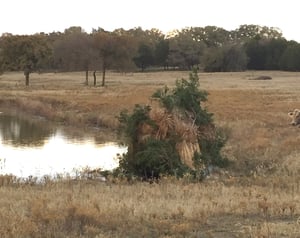 Once you've decided where you to put your duck blind, there are a few other things you can do to increase your chances for a successful season. First, there is the issue of camouflage. Disguising your blind may seem obvious, but I've seen too many hunters underestimate the importance of camouflage to ignore discussing it. If you are using a product like Fast Grass, be sure to add local flora so the blind blends into your setting. When you think you're done adding camouflage, add more. When you think you've overdone it, a good test is to use a drone (if you or your buddy has one) to get a bird's eye view of your blind. You may be surprised to discover what the blind looks like from the sky, and, let's face it, that's the only view that matters.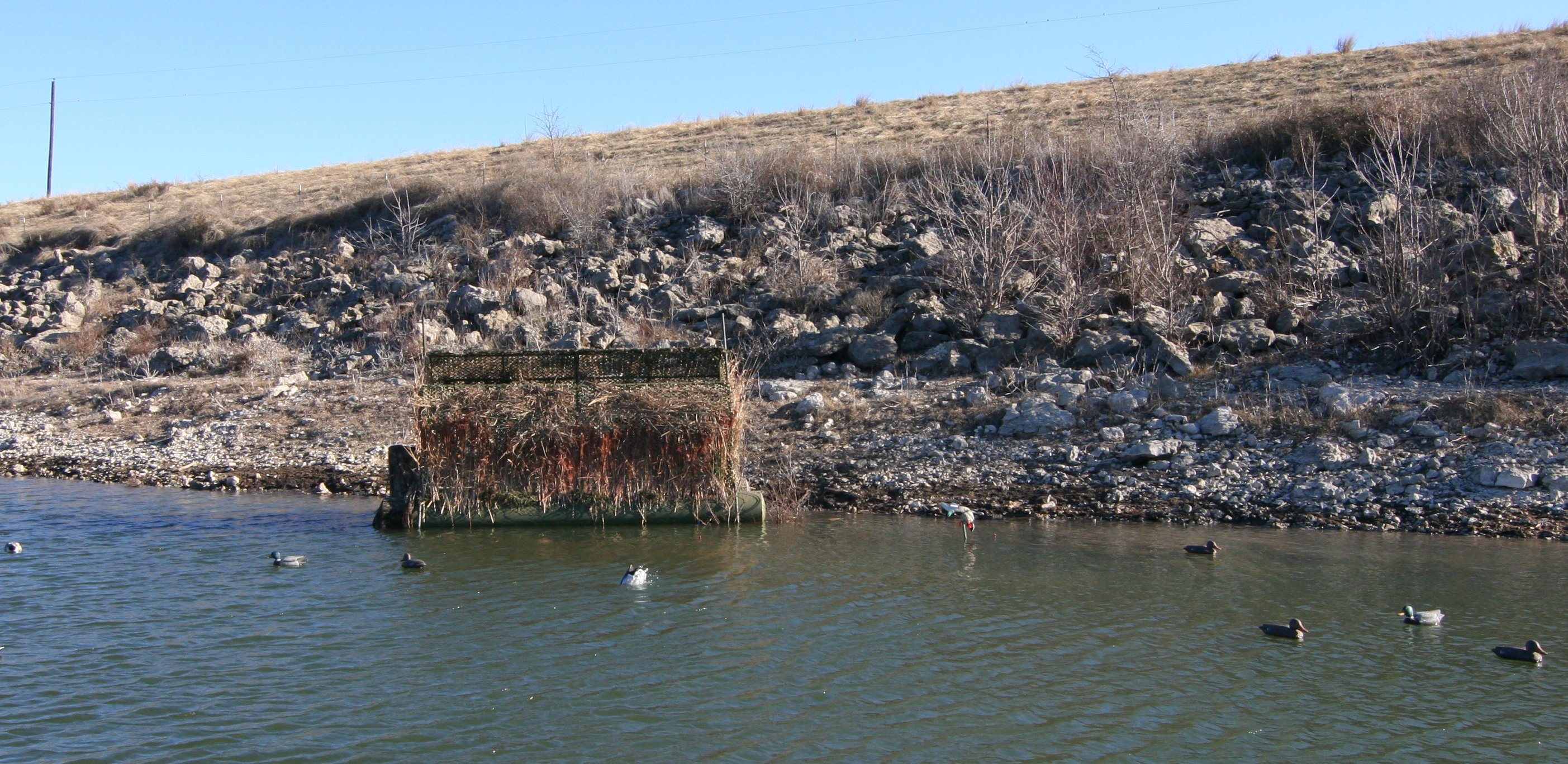 Another way to optimize the blind position is with your decoy pattern. There's lots of information about this topic on the world-wide-web, so I'm going to keep my comments very brief. Use your decoy pattern to drive the ducks into your blind; take advantage of motion creating decoys judiciously; don't use decoys that don't look the part. Good?
Don't let poor decisions spoil your season.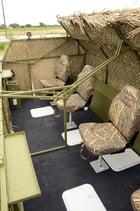 If you've invested in feed plots and a duck hunting blind, this may go without saying. But it is easy to get caught up in that moment when the sun is just starting to rise, the mist is on the water, and you hear wings beating overhead. So, before you and your buddies take your seats in the blind, go over the basics of gun safety, and establish your shoot lines. It only takes a minute or two, and it could prevent a life-altering accident.