Inspired by the story of a WWII Navy veteran, his son and grandson, Pond King, Inc. is going to give away five Patriot Pontoon Boats, one to a Patriot from each branch of the U.S. Military.

More than a boat
When I designed the Patriot Pontoon Boat, my intention was to help get more Americans fishing again. Our pontoon boats are inherently more stable than many of the alternatives, so they've always been a popular option for people who have balance issues, but shipping costs sometimes made them cost prohibitive for folks outside of Texas and Oklahoma. Making this boat kit something we could ship for free makes the boat more affordable to a broader range of people, so I felt confident we'd get a lot of interest in this boat. But, when our first order was for a WWII veteran, I realized this boat was a great opportunity for Pond King to do something special.
Our inspiration
Shortly after we launched the Patriot, we were contacted by Navy Veteran, Dr. David Terhune, who was interested in getting a boat for his dad, WWII Veteran, Navy Combat Crewman Daniel Webster Terhune. The two are incredibly close and enjoy fishing together so David wanted a boat that would be stable for his dad. He was looking for something that would fit that bill when he found the Pond King Patriot. The idea that a WWII veteran would be fishing from our Patriot really struck a chord with me, but it wasn't until I learned more about the Terhune family story that the idea for Patriots for Patriots really started to take shape.
A Tribute to Captain Eric Terhune
David Terhune has told us that this boat is more than a birthday gift for his 94 year-old father; he considers it a tribute to his nephew Eric Terhune, so it wouldn't be right to tell this story without sharing what I know about the Terhune family.
While I have not yet had the pleasure of speaking with WWII Navy Veteran Daniel Terhune, I imagine that if he were asked what his greatest accomplishment has been, he'd say it is his family, of which he is extremely proud. And rightfully so.
Daniel's legacy is a legacy of service. Both of his sons followed his footsteps by joining the military: David joined the Navy right out of high school 1967 and served the admiral of the 6th fleet in the Mediterranean during the Vietnam War. Daniel's other son Paul entered the Marines while in college at Western Kentucky University, later becoming a Naval Aviator.
Like his father before him, Daniel's grandson Eric Terhune joined the Marines and became a Naval Aviator. Eric had a distinguished military career: he was an expert marksman, a recipient of the Navy Wings of Gold, and the Purple Heart which he received for a life-threatening head injury which grounded him for 2 years. He volunteered for three tours of duty as a Forward Air Controller for the 2nd Battalion 7th Marines. He entered the Marines as a private, and was up for promotion to major in the spring of 2008.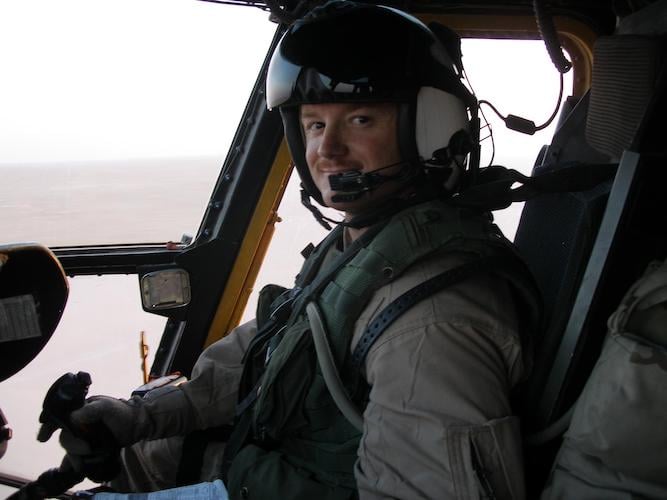 Sadly, Eric Daniel "D-Ring" Terhune was killed in action on June 19, 2008. The following is an excerpt from a letter from a fellow Marine who was with Eric on his final mission:
Bearing witness to Eric's intrepidity and gross selflessness, at the time and for the rest of my life, was and will be a tremendous inspiration against adversity and imminent danger. If it wasn't for his heroic actions that day, I wouldn't be here today along with several others who are ... Eric made the ultimate sacrifice, and for that I am eternally grateful.
You can learn more about Eric on a special Facebook group created by his family and friends: Tribute to Captain Eric Terhune - A True Marine Hero.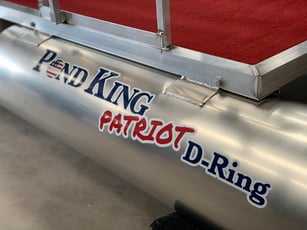 To show our appreciation for the service from the three generations of the Terhune family, and specifically to honor Eric, we customized this boat in tribute to Captain Eric "D-Ring" Terhune.
We hope that every time Daniel steps onto this boat, he will be reminded of the 34 years he spent with Eric, the wonderful times fishing and hunting together, and the heroic sacrifice Eric made.
Honoring men and women of the U.S. Military.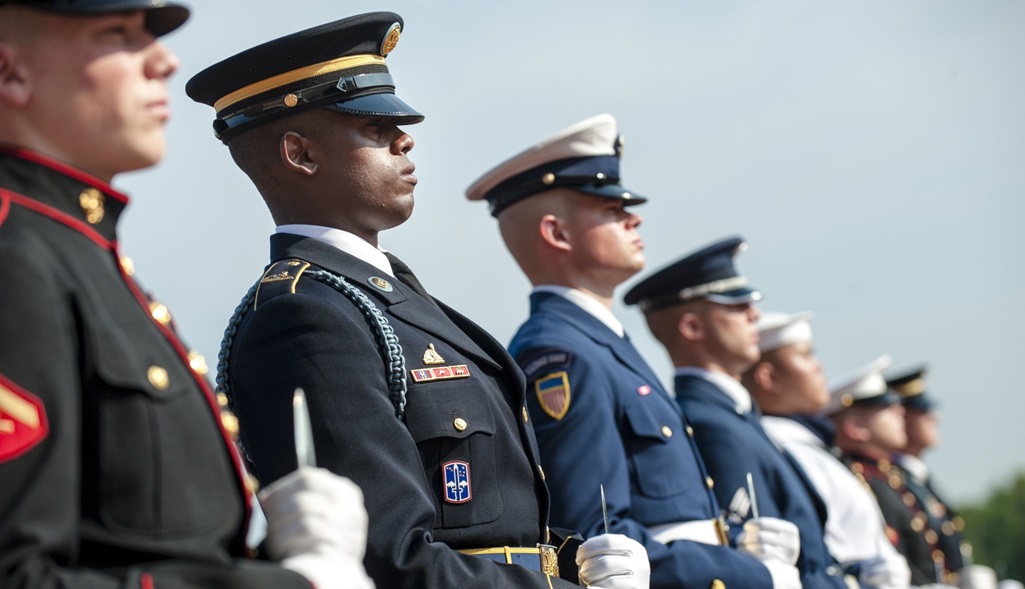 For the past 24 years, I have had the privilege of manufacturing American-made products designed to help people enjoy the freedoms of our country and of the great outdoors. I believe that the U.S. Military plays a major role in protecting those freedoms. While I wish we could do more, this is a way to show our appreciation for the sacrifice our military men and women make for our country. I am a proud Texan, and a proud American. Now I am honored to be in a place where I can give something back.
Patriots for Patriots
Starting the Fourth of July and ending at midnight on Veterans Day (Monday, November 11) , Pond King will be accepting entries for Patriots for Patriots. One Patriot from each branch of the military will be awarded a Patriot pontoon boat customized with their name, plus all the fishing gear they'll need to really enjoy their new fishing boat. We will draw the winners shortly after Veterans Day and will announce the winners once the boats have been delivered. To learn more, please visit pondking.com/patriots-for-patriots.
In closing, I'd like to include a note from David Terhune, to whom I am grateful for providing our inspiration for this program.
The word "patriot" is derived from the Greek "patrios" meaning "of one's father." Eric was a true patriot in every sense of that word. He loved his "father" … my dad. He loved his homeland, especially Kentucky. He loved his family … and he loved the Marine Corps. He was the ultimate "battle buddy." His nickname "D-Ring" came from all the D-ring attachments he had on his pack, with extra gear dangling in case anybody needed replacements. He was so strong and powerful, he could handle the extra weight no problem. He challenged his Marine colleagues to handstand pushups, and never lost. When home on leave, he would run 8 miles in combat boots to keep in shape. His loss is unfathomable. He was the source of meaning and purpose for my dad. What you are doing with this boat and its connection with "patriots" and veterans and sacrifice … and the FACT that freedom is not free, but comes with a price ... will be a HUGE encouragement to him.


Thank you again.
David Terhune