If a boat purchase is in your future, a good place to start is by answering the five Ws. To be sure you get it in time for the boating season, especially in a post-COVID-19 world, the sooner you order it, the better.
Buying a Boat in 2021 and Beyond
Since February 3, 2020, we've all been learning a lot more about viruses - specifically SARS-CoV-2 or COVID-19. And, despite what you think about the coronavirus disease, the government's response, or the vaccine, these three things seem to be something we can all accept as true - for now at least; COVID-19 has changed how we work, how we spend our free time, and our economy.
Not surprisingly, as shutdowns across the country kept people at home in 2020, people looked for new ways to spend their free time, driving demand for products that helped them enjoy the outdoors. New U.S. recreational boat sales in May 2020 were the highest in a single month since 2007, with the highest growth among personal watercraft, saltwater fishing boats, and jet boats, which combined account for 41% of total new-boat sales. And the trend continues as more of us are enjoying a work-from-home schedule that allows for more flexibility to do our favorite activities when we want to - especially during the middle of the week.
For a while in 2020, it was almost impossible to find a dealer who had a boat, RV, or ATV on their lot. Businesses in all industries struggled to address the challenges of operating during a pandemic, and manufacturers were no exception. Meeting demand became increasingly difficult. Now, whether people are staying home because of stimulus checks, or because they started their own in-home businesses, labor issues are impacting the global supply chain even more. So, how do you go about buying a boat in this post-COVID-19 environment? We have a few post-pandemic tips, but as always, a good place to start is with the Five "W"s: why, who, where, what, when.
Why are you buying a boat?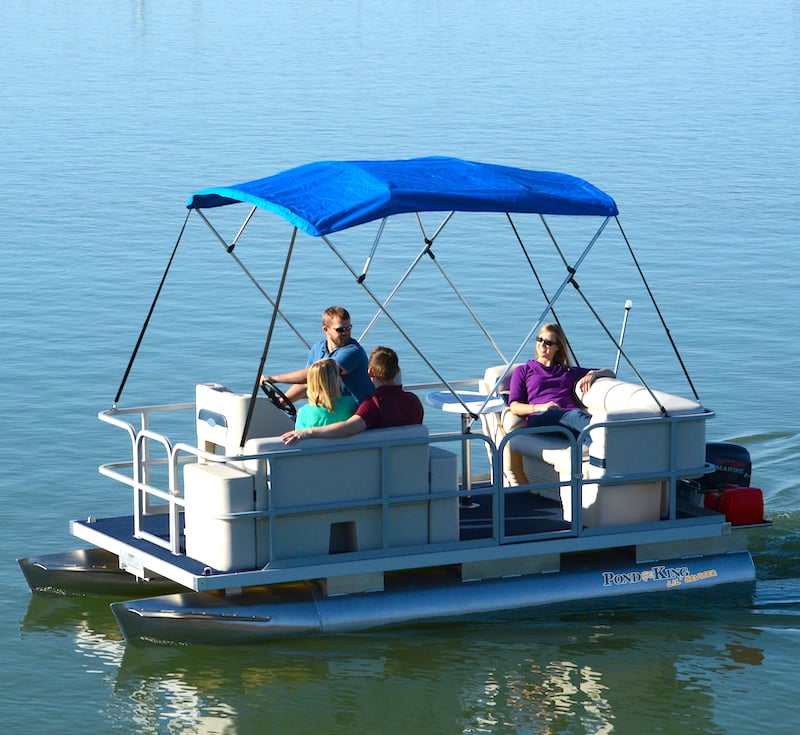 The best place to start is to identify why you are buying a boat, beyond just looking for a way to get outside. Will you use it primarily for recreational purposes, like wake-surfing or water skiing? Or are you looking for a way to hang out with friends and family, away from crowded indoor spaces? Or do you plan to spend most of your time on the water angling for that next personal best? While one boat may let you accomplish a variety of things, generally speaking, different types of boats are better suited for certain activities. Once you've figured out why you want a boat, you'll be able to narrow your options considerably.
Who will you be boating with?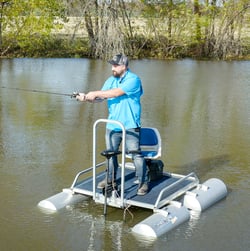 Next, consider who you'll typically be boating with. Once you have a boat, your popularity with friends and family is bound to increase, but you are the captain of your boat and you ultimately decide on your crew, so to speak, and who you want to spend your time with may be different today than it was pre-COVID-19. Maybe now you are looking for a more solitary experience - either just enjoying the peace and quiet of nature or fishing your private pond whenever you have the time? Or, perhaps you want the option of having company. Will you be bringing young children or elderly parents? Is space for casting a concern? And what about stability and ease of getting on and off the boat? All these factors will help you identify not only which type of boat is right for you, but how big of a boat you'll need.
What is the boat made of?
Today, the most commonly used materials for boats include steel, aluminum, fiberglass, plastic, or wood. Understanding the application, maintenance, and durability of each of these materials should play an important role in your decision. Steel is typically used for ships rather than boats, so you probably won't encounter this as an option. But the other materials listed are very commonly used for personal watercraft. Different types of boats lend themselves to certain materials, but generally speaking, aluminum and plastics are lighter-weight and easier to maintain than wood or fiberglass, with aluminum being the most durable.
Where will you be using the boat?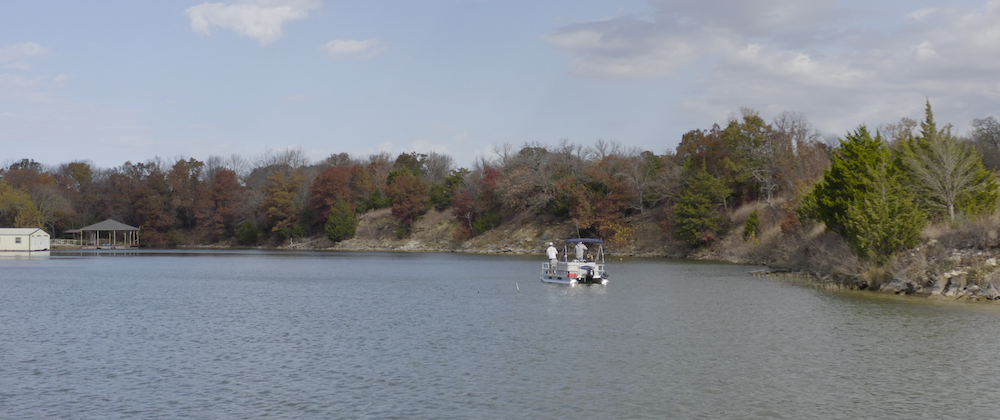 Where is the closest body of water to you? Will you be leaving your boat on a single body of water, like your backyard lake or pond, or will you be trailering to public bodies of water? Will you be mostly using the boat in salt or freshwater? Once launched, will you be heading out into open water or will you be spending your time near the shore and in back-coves? Is there a lot of other boating activity on your targeted pond or lake? And are there restrictions about what type of motor you can use? Answering these questions not only helps narrow down your options, determine the right boat size, and influence your power options, it will influence where you buy your boat. While there are some boats that can be shipped, most boats will need to be transported on a trailer to their destination - whether by you or the dealer. Another "where" question to answer is this: can you or do you want to go to the dealer or do you want to be able to buy the boat online, from the comfort and safety of your home?
When should you buy your boat?
Demand for boats is always highest in the Spring and Summer, when you want to use the boat. From a convenience perspective, it may seem like these seasons are the best time to buy. But even pre-COVID-19, that really wasn't the case. First, consider simple supply and demand. Springtime is when we all turn our sites to our Summertime plans, so naturally, demand rises at that time. The higher the demand for a product with a fixed supply, the higher the price you'll likely have to pay. That's because dealers will be less likely to negotiate on the boats they have on the lot when there are two or three other people in line ready to buy the same boat. Second, because demand is high, if you order a boat at this time, you'll be in a long line of others doing the same. While boat manufacturers typically staff up for such demand, they can't necessarily change their output beyond their facility size, so this generally results in longer lead times.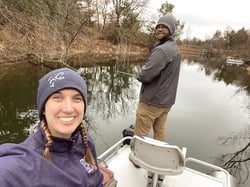 Depending on your geography, the two best times to buy a boat were Fall and Winter. I say depending on your geography because if you live somewhere close to the big boat shows, Winter is a great time to buy. Boat shows bring together a large selection from different manufacturers, allowing you to explore various models across all ranges of price, size, and style and you can often find great deals at these events. But, regardless of where you live, Fall is probably the best time to buy a boat. During the pre-coronavirus era, demand was always lower in Fall, so production was no problem. And for dealers with boats on their lots, they were more inclined to negotiate to make room for the new models. In our post-COVID-19 world, the best reason to order in the Fall is that it ensures you'll have the boat in time for the coming boating season. Also, in some cases, putting a deposit down on the boat will lock you into that model year pricing!
Other Boat Buying Considerations
Does the boat come with a guarantee?
It's always good to look for ways to mitigate risk, but especially during uncertain times like these. And guarantees help minimize risk. So, before you lay down a bunch of money for your boat, find out if it comes with any guarantees or warranties. At Pond King, all of our boats are delivered with our Turn-Around Guarantee. If you aren't satisfied with the boat, we'll turn around, and bring the boat back and give you a full refund, minus the delivery fee. Plus, all of Pond King's fully-assembled pontoon boats, the Rebel Modular pontoon boat, and the Patriot carry a limited lifetime warranty on any manufacturer defects on frames, welds, and pontoons.
How long is the lead time?
Lead times since the onset of COVID-19 have ranged from 6 weeks to 6 months and vary from boat manufacturer to manufacturer and from season to season. As discussed above, for the best lead times, consider buying your boat in the Fall. (As of August 2021, Pond King pontoon boat lead times are 4-8 weeks, depending on which model you order. Call 940-668-2573 for the most current information).
Will a deposit lock in the price?
If the manufacturer (or dealer) requires a deposit, find out if and for how long the deposit will lock in your price. At Pond King, when you make a deposit, your price is secure. If you are still in the research stage, be sure to ask how long your price quote is good for. These days, material costs change quickly - sometimes daily - so price quotes may only be good for a very limited time. At Pond King, we're still honoring our typical 30 days, but when you're shopping, this is an important question.
Is the deposit refundable?
If you are being asked to make a deposit, make sure you understand the terms. For your information, if you need to cancel a Pond King boat order for any reason, we'll refund your deposit minus a 10% administration fee. That's 10% of the deposit - not the boat price.
If a boat purchase is in your future, ultimately, the best time to buy is when you can, but in a post-COVID-19 world, the sooner you order it, the better. If you need further assistance narrowing your choices, we're here to help. We're notorious for our willingness to help without any high-pressure sales. So, give us a call at 940-668-2573 or visit our boat builder to design your own Pond King Pontoon Boat.
We'll see y'all down at the pond!
---