Pond King has started a new tradition - the tradition of honoring the men and women of the U.S. Military by giving away a Patriot Pontoon boat to one lucky patriot.

The Inspiration for Patriots for Patriots
We launched the Patriot 2-man Fishing Pontoon Boat early in 2019 and shortly after, we were contacted by Navy Veteran, Dr. David Terhune. David had been searching for a stable fishing pontoon for his dad, WWII Veteran, Navy Combat Crewman Daniel Webster Terhune, when he came across the Pond King Patriot. Throughout the order process, we learned more and more about the Terhune family and their sacrifice for our country. It was through the Terhune's story that we began to see an opportunity to do something meaningful to express our gratitude to all those who serve and sacrifice.
A Contest to Honor the men and women of the U.S. Military.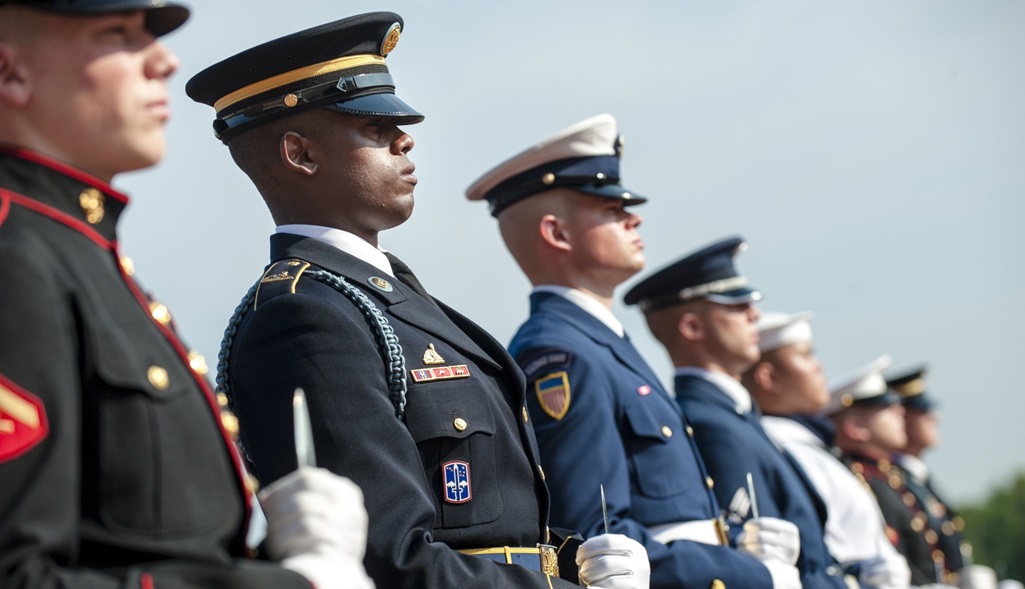 Through Pond King, I and my staff have had the privilege of manufacturing American-made products designed to help people enjoy the freedoms of our country and of the great outdoors for a little more than 25 years now. The U.S. Military plays a major role in protecting those freedoms, and to show our appreciation, we are going to continue giving away a Patriot Pontoon boat each year ... as long as the good Lord allows.
How to Enter Patriots for Patriots
Starting October 1 and until midnight November 10, 2020, Pond King will be accepting entries for Patriots for Patriots. Be sure to follow us on Facebook to get the URL for the contest entry form when it goes live on October 1. The winner will be drawn at 11:00 AM (CST) on Veteran's Day, November 11, via Facebook Live.
Last Year's Patriot for Patriots Winners
For our inaugural year, we awarded one Patriot Pontoon Boat to five Patriots - one from each of the five branches of the military. Our first five winners will always have a special place in Pond King's history. Here are their stories.
Thanks to all who serve our great country. We hope you'll enter our contest and we wish y'all the best of luck.